Staff
Julie Prince is committed to help guide each client through their own unique set of financial challenges.  Part of this commitment includes having a carefully chosen, experienced staff available to assist you.
Meet Our Team
---
Julie Prince
Wealth Management Advisor
Julie Prince's career with Northwestern Mutual began in 1989, following five years working as a commercial loan officer with a former regional commercial bank.  She is a Wealth Management Advisor, working with high net-worth individuals and business owners, as well as an Estate and Business Planning Specialist.
Julie is an active board member of the Independent Colleges of Washington and the charity Change Making Change, and has chaired and served on various internal committees within Northwestern Mutual and her community.
Julie graduated in 1984 from Gonzaga University with a degree in International Business and earned her Chartered Life Underwriter® designation from the American College in 1998.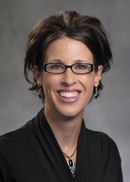 Amy I Weideman
Amy has been with Northwestern Mutual since 2002 and joined our team in 2014. Prior to working with the our team, Amy worked for the former Managing Director of The Tacoma Financial Group in which she held several key roles as an Associate Financial Representative. Over the course of her career, she has been fortunate to attend the following clinics and trainings: Beyond the Basics, Advanced AFR Academy, Mutual Fit, Internship 101, and the Activity Coaching Clinic. She also served for 3 years on the Field Staff Advisory Team at our home office. 
Along with directing the flow of business, Amy facilitates our insurance service operations, underwriting process, and client service. Amy holds her Washington Life & Health Insurance License.
Amy and her husband, Rob, live in Tacoma and have a 9 yr old son and 5 yr old daughter. She is passionate about spending time with her family, travel and event planning.
What Amy can help you with:
Insurance underwriting questions & follow-up
Insurance billing
Scheduling a medical exam for your insurance application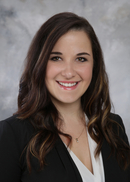 Caysi R Mason
Director of Marketing and Business Operations
Office 206-777-3445

Caysi joined Prince Financial Services in 2013 bringing 7 years of customer service experience.
Caysi holds a Washington State insurance license for Life, Health, Disability and Long-Term Care and she coordinates marketing efforts and events for Prince Financial Services. She is currently attending Central Washington University part time and plans to graduate with a Bachelor degree in Psychology and Law and Justice. Caysi can help you with
Scheduling an appointment
Provide client service
Welcomes the opportunity to work with clients' friends and acquaintances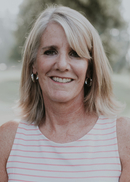 Colleen M O'Donnell
Colleen joined Julie's team in 2016 with a wealth of knowledge. She worked for Northwestern Mutual for fourteen years assisting with life, disability and long-term care insurance underwriting process, client service and office management support.
Colleen graduated from Gonzaga University, where she earned her B.A. in Political Science. She resides in Bellevue with her husband and three kids.
Insurance underwriting questions & follow-up
Insurance billing
Scheduling a medical exam for your insurance application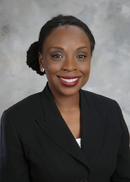 Danielle M Whitelow
Administrative Assistant
Office 206-623-8801

Danielle became part of the Prince Financial Services Team in 2017. Danielle brings seventeen years of experience in the customer service and finance industries. An experienced administrative professional. Danielle provides clerical and admin support to the team. She is enrolled at Southern New Hampshire University studying Public Health. Danielle can assist you with:
Scheduling an appointment

Client service

Welcomes the opportunity to work with clients' friends and acquaintances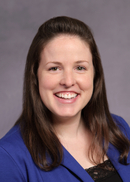 Mercer C Smith
Mercer joined Julie's team in 2016.  She began working in Northwestern Mutual's Investment Operations and Wealth Management division in 2010, and has brought that experience to our team. 
Mercer graduated from Clarkson University in Potsdam, NY with her B.S. in Financial Information and Analysis.  She enjoys spending time with her family and friends, traveling, fitness, and saving the planet.  Mercer is also a very active member with the Seattle Brain Cancer Walk and won the Northwestern Mutual Community Service Award in 2014 for this cause.
Investment Trading
Facilitate transactions related to IRA contributions, rollovers, and required minimum distributions
Facilitate transactions related to account deposits and distributions, including wires
Welcomes opportunities for Julie to work with clients' friends and acquaintances.